"SMALL DOG BREEDS - CHOOSING THE RIGHT ONE"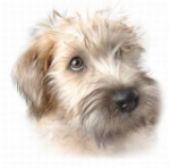 Their are many things you need to consider before purchasing the right small dog breed dog or puppy. You need to ask yourself these questions:

Do you want a small dog breed?


What space do you have for a dog?


Do you have children and what age are they. You need to consider the size of the dog you get because very small dogs are delicate and can be accidently injured by small children. Ex. - Chihuahua and Maltese.


Do you have the time to exercise a dog?

Grooming needs. Some dogs need only a 1/2 hour or less while some need an hour or more.

Your lifestyle.

Do you have allergies? If so you need to get a dog that doesn't shed. Ex. - Poodle or Maltese.

Do you have other pets - will they get along?


Do you work all day - some dogs don't do well if left alone all day.

Do you want an active companion?

Do you want a watch dog?

Do you want a companion for your children or aging parent?
Do you want a
puppy or a full-grown dog?
A puppy needs to be housebroken and given obedience training. With an older dog you can see what you are getting. You know what his coat, size and personality is. A older dog is housebroken, usually has had obedience training, is less destructive and has house manners. He may, however, have some behavioral or health problems.
Buy a puppy from a reputable dog breeder. Contact as many kennels as possible to acquire experience in talking to breeders and to compare kennels. Although, often a good breeder has a waiting list they are the safest to buy from.
The health of the puppies is the most important thing. Breeders should provide you with the necessary papers that confirm the pup came from a health certified parent. Know what possible health issues the breed has that you want and question the breeder. A breeder should be available to answer all your questions.
You should get a money-back guarantee if your puppy fails the initial health exam and should have had his vaccinations. You should see the puppies family. The kennel should be clean with clean and well-mannered dogs.
If you get an adult dog from a shelter he should have received preventive health care and checked for heartworm.

Leave Small Dog Breeds - Choosing the Right One and go to home page.