Have you ever thought about having your own website? Well, I did for quite awhile untill I finally decided to just try it. I did not know anything about it - nothing. So I started looking on the internet to find out how to go about building my own website.
I finally decided I didn't know or want to learn the "techie" stuff so I looked at site builders. The first one I found said it had everything I needed and was easy to do. Well, I found that wasn't true - it was not easy to use so I got my money back and started looking again.
That's when I found Site Build It! They do give you everything you need to build a website. It gives you an action guide (a ebook you just follow along and build your site), pointers on deciding what to build your site on if you are not certain, design templates, search engine ranking help, forum to ask questions and much more.

When you have your website build and going you can add google adsense and clickbank products to help you earn more money. SBI will also show you how to do that.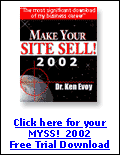 If you have ever thought about having your own web site click the button and check it out!
Finally, look at this video and see what you think. He is very convincing. See what you think.



And if you've read any of those fake reviews, don't believe them. If you don't know what I'm talking about, you can read about it here:
Solo Build It Scam