DOG PARKS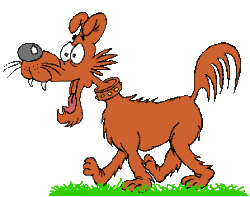 More and more people own dogs now – 1.5 dogs per household.
Besides that with the population growth taking over rural and suburban areas, more people live in apartments and condos so they need a place to exercise their dogs. A dog park is a good place to let their dogs run free and play.


A dog park is a wonderful place for your dog to:
interact with other dogs and people

get off-leash exercise

get physical and mental exercise

good way for you to meet other people
Dogs that are exercised and socialized are just happier and healthier.

Look at the parks you want to take your dog to and decide if it is a good one. Of course, different dogs require different things. Some want to play with other dogs but some may want to just sniff around trees, etc.

Do you want a park that is enclosed? One that is small or large?

Good dog parks should:

Have material for cleaning up after dogs like bags and a place to put them.

Have enough space so park isn't crowded.

Have drinking water and shady areas if your dog gets hot.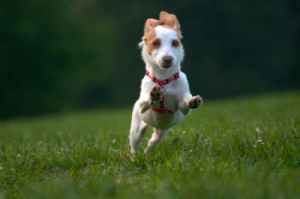 If a park is really a nice one they will also have:

A separate entrance and exit gates if fenced in.

Have trees, bushes and maybe a small pond, etc.

Have agility and obstacle courses.

Have enclosed or an area for smaller dogs. Large dogs can be to rough for little dogs (under 20 pounds).
Dos and Don'ts

Do have vacations up to date before taking your dog to a dog park.

He should be over 4 months of age.

Always supervise your dog.

Clean up after him.

Watch to be sure he isn't bullied.

Have current license


Leave Dog Parks and go to home page.