" CHOOSING A GOOD VETERINARIAN FOR YOUR SMALL DOG BREED."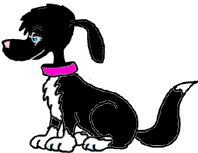 Veterinarians are medical doctors for dogs so choose with care. Look for one before getting your dog. He can give you tips on selecting a breed and what to check for.
To find a veterinarian ask friends, neighbors, dog trainers, breeders, local breed club, animal shelter or local humane society.
Find out if he works with certain breeds, like toy breeds, etc. You can check the Veterinary Medical Board website to see if theIr are complaints or if he was disciplined for anything.
Next make an appointment if necessary to meet the veterinary, office staff and tour the facility. Check out the following things.

Does the vet have a easy manner? Can you communicate openly with him? Someone who will answer all your questions?

Clean well-organized facility?

Unpleasant odors?

Dogs and cats in separate area?
Staff caring and friendly?

Veterinary technicians adept at handling dogs and work well with them? Do they give the shots?

Are you allowed in the room when dog examined?

Fees

Emergency service available? A good vet has a 24-hour emergency care plan for weekends and late nights.

Emergency billing procedures.


Range of services.

Office hours - compatible with your schedule?

Convenient location?







Leave Veterinarian and go to Home Page.

Leave Veterinarian and return to Bringing Home Your Puppy.